Our Team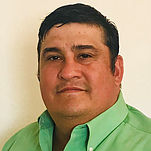 Being a real estate professional with more than 15 years' experience and having sold real estate to people all over Texas has been an honor and a privilege. Although, I have sold properties all over Texas my specialty is in the Frio Canyon. I am an entrepreneur with the desire and passion to strive for excellence for my clients by serving them with integrity in order to make our community a better place for everyone.
After Graduating from Leakey High School in 1997, l moved to San Antonio in an attempt at City life. However, it did not take long to realize my roots were planted deep in the heart of the canyon. Shortly after, I obtained my real estate license and began my career as a real estate agent where I was raised. Furthermore, coming from a working-class family which consists of 6 brothers and sisters, I understand the core values of hard work, dedication and living within your means. Eventually, I married a hometown girl, Angelica Navarro, whose family also has deep roots in the canyon; we have made Leakey our Home now for almost 12 years. Currently, I am serving as Leakey city councilman, volunteer firefighter and as a member of St Raymond's Finance Council. This being said I realize the struggles and challenges our canyon faces. My ultimate goal is to tackle any such issues with dignity, quality, strong moral and respect in order to make the Frio Canyon one of the best places for not only current generations but for generations to come.
As I grew in my career, recognizing advancement in technology and the ever-changing ways of our world I decided to team up with Hill Country Properties Group using Exp Realty as our broker. Our company is conveniently located in the heart of Leakey and is able to service multiple areas of the Texas Hill Country. Therefore, it is our company's goal to provide our clients with the best available technology and support system this industry has to offer. Additionally, it is my personal goal to build a long-standing honest family relationship with my clients by giving you expert attention and providing professional representation each one deserves. I look forward to working with you so we may find exactly what you are looking for.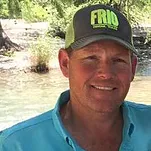 I am a Texan through and through and I know this because I have lived outside of TX for over 20 years. Texas is now home again and my family could not be more excited about being in the Hill Country, much less the Frio Canyon. The Frio River and the Hill Country is where we want to call home and hopefully we can share it together. It is a great place to raise a family and you can also enjoy, in my opinion, the prettiest places in Texas, right here.

After graduating from Uvalde High School in 1989, I began my college educational trek at Texas A&M University in College Station where I received a Bachelors of Science degree. Followed by a Masters of Science and Doctorate of Philosophy degree from Mississippi State University.

I then spent another 12 years working in Agriculture in the Mississippi Delta. The whole time while in Mississippi my wife and I had a true desire to be back in Texas. We have lived in the Hill Country since July '11 and even more excited about my second career as a Proprietor & Realtor and to be working with the real estate professionals at Hill Country Properties Group.

My family and I own a resort on the Frio River, River Bluff Cabins. We are actively working to promote a resort above all the rest in our beautiful canyon, keep the Frio River clean and make sure we have a great place to live.

Our dream of meeting individuals and sharing God's beauty with each of you is truly coming to fruition. With our family and dreams scattered all over this part of Texas, we welcome each of you to come enjoy it with us.

I will support and work with each of you like my family and ultimately treat you in an ethical, professional and knowledgeable manner that I hope will be paramount above everything else. I am sure that there is a piece of God's country that is just right for you. So Please reach out, as I want to get to know and help each of you to find your dream as well.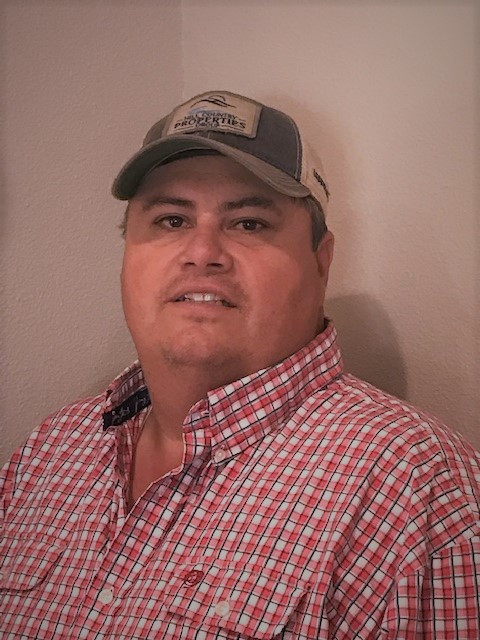 A native of the Frio Canyon area, I have spent most of my childhood years in this area. As a young boy, I have explored many parts of this canyon and know about the beauty in this area that attracts many people here. As an agent here at Hill Country Properties Group give me the opportunity to help you find your piece of the beauty this area has to offer. From a vacation home, hunting acreage, river properties or making this area your permanent residence I can find what you are looking for.
After graduating from Leakey ISD in 1993, I moved to Lubbock and attended Texas Tech University and received a BBA in Marketing in 1997. I had to put my degree to use, so I moved to San Antonio where I was employed by Alamo Iron Works until 2015. During the 18 years as an account manager for AIW, I worked in many parts of Texas and Mexico overseeing many projects and accounts. In 2003 I had the opportunity to work from Leakey and was very excited to move back home. I got married to my beautiful wife, Amanda and we have three wonderful children, Miranda, Austin, and Ainsley. For the last three years, I have owned a successful pest control and landscaping business.
As I grow my new career with the professionals at Hill Country Properties Group I am excited to help you with any of your real estate transactions. I can help you purchase or sell your property here in this canyon or any other area in Texas. I will work with you in a knowledgeable, professional and ethical way to make your real estate transaction as easy and pleasant as possible. Our team has many years of real estate experience, knows the market and are very familiar with all parts of the Frio Canyon, so if you're a buyer or seller give us the opportunity to fulfill your needs. I look forward to working with you